Hera are som places in Berlin
where it more or less regularly
plays traditional jazz.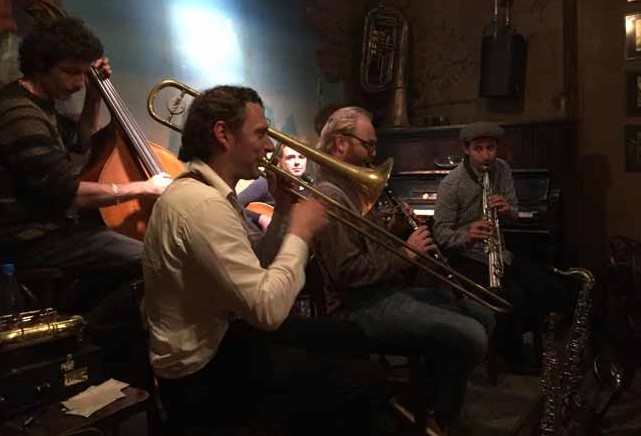 Die Kleine Weltlaterne

Nestorstrasse 22

.

Wilmersdorf. Berlin
A nice kneipe there it is traditional jazz and blues
Saturdays and Thursdays from 20.30.

Here are the website:
www.diekleineweltlaterne.de
A video from Weltlaterne:
https://www.youtube.com/watch?v=ZY2w_AyQ-FY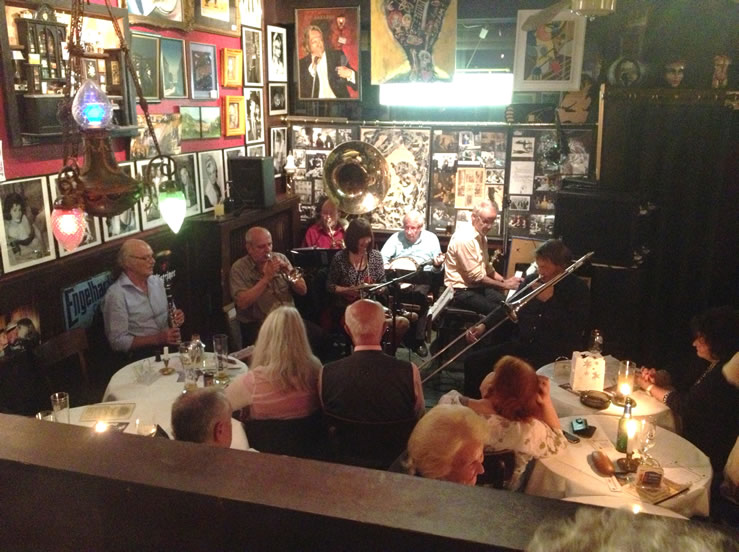 The easiest way to get to Die Kleine Weltlaterne I think is this:
Take U-bahn to Adenauerplatz.
If you dont want to walk the rest of the way (about 12 min)
take bus 110 along Paulsborner Str and go of at Westfälische Str.
So its only 2 minutes walk to Nestorstrasse 22.


Zosch
Tucholskystrasse 30, Berlin
Downstairs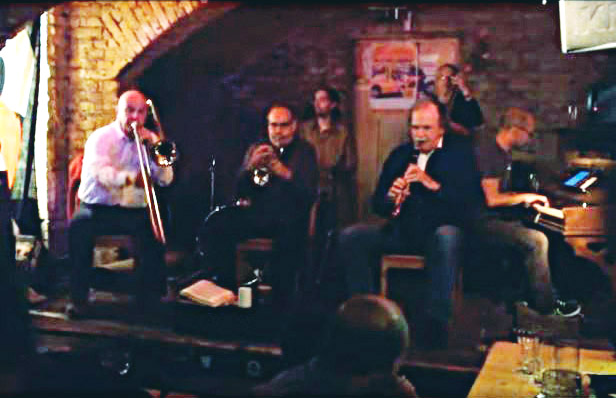 Traditional Jazz Wednesdays 8 pm
There are also blues and songwriters other days.
Website:
www.zosch-berlin.de.
A video from ZOSCH:
https://www.youtube.com/watch?v=3V6ixnXEmwc

Yorckschlösschen
Yorckstraße 15
www.yorckschloesschen.de
Jazz olika dagar. Kolla hemsidan.

Villa Neukölln
Hermannstraße 233
www.facebook.com/VillaNeukoelln/
Använder Facebook som hemsida, kolla vad som finns där.

Restarant Kaiserhof
Stresowstrasse 2
www.kaiserhof-berlin.de

Steinmetzhof
Lehderstrasse 74 - 79
www.steinmetzhof.d
Die Eierschale
Podbielskiallee 50
14195 Berlin-Zehlendorf
berliner-eierschale.de

Friedrichskeller
Bölschestraße 68, Berlin
www.friedrichskeller-2017.de
Långt från centrum
.
Roy Hallgar
d